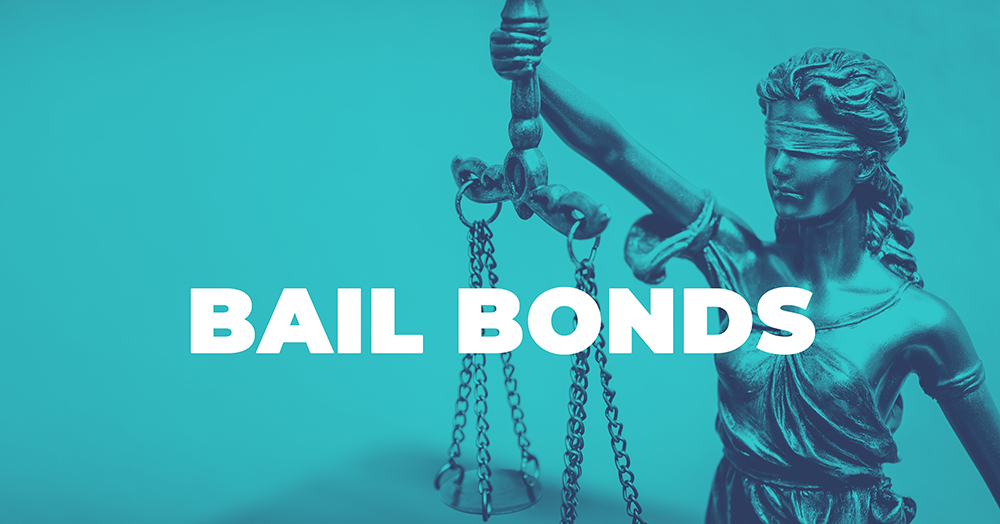 One common word this spring is "vaccine," and it's of course related to the emerging number of COVID-19 vaccine doses to fight the latest coronavirus. Now that all adults ages 16 or older are eligible to be vaccinated in Minnesota and North Dakota, you or your loved one may have the option to be vaccinated during time spent in jail. 
If your case ends up in a sentence of 14 or more days in jail, this may even be a part of the intake process, depending on the county where you're incarcerated.


Of course, the best course of action to prevent against COVID-19 and stay safe is to not be inside a jail at all —  especially amid growing conversations about COVID-19 outbreaks in jails. This is why we encourage you to get in touch  with one of our agents today, as well as one of our law partners to secure your quick bail bond. 
If you do find yourself or a loved one behind bars, here are some facts to keep in mind while you await the bail bonds process:
If you get your first dose of the vaccine while in jail, you can get your second dose after getting a bail bond.



The Center for Disease Control recommends that at the time of the first vaccine dose, an inmate's vaccine card be filled out with the date, time of the vaccine, type and location.





The CDC also recommends that jails give this to an inmate at the time that they leave jail, so that if they received a vaccination that requires a second dose, they can follow up once they're out of jail.





If you're securing a bail bond for your loved one, make sure they know to ask for this documentation. That way they can get a bail bond but still follow up on their second dose!



The Centers for Disease Control does not determine the vaccine strategy for local jails.



While the CDC has worked with the Federal Bureau of Prisons on its vaccination implementation, it has remained hands-off in determining the vaccination plan for county and local jails, and even state correctional facilities. It has still made a number of recommendations, however.





To learn how inmates in your area are being vaccinated, see the areas we serve

here

and click each individual location to learn how to contact your local jurisdiction.



The CDC recommends vaccinating local jail populations at the same time as staff.



Inmates and jail staff are both sharing confined spaces for many hours a day, so they share an increased risk. This includes the inability to quarantine, the inability to distance and a limited supply of personal protective equipment.





But again, this decision is made by your individual jurisdiction, likely based on feasibility for cost, the number of inmates housed, location and other factors. This is why we emphasize that the healthiest measure is to obtain a bail bond. Then you can work through your case after getting home where it's safest.




Masks, social distancing and other measures will still be in place



If you or your loved ones were already vaccinated before going to jail, inmates will still be required to wear masks indoors. They'll likely also be required to social distance when possible and stay as safe as possible while we continue to learn about the vaccine and its long-term effects.
Jail inmates are more likely to refuse the vaccine than prison inmates



In a study that was released in early April by the University of Washington State and the CDC, only 45 percent of inmates across four states said they were willing to be vaccinated.





The study was conducted between September and December, and inmates were located in Washington state, California, Florida and Texas.





Those located in local jails rather than prisons made up just more than 43 percent of inmates who said they were unwilling to get vaccinated. They were considered one of the highest groups of those who were unwilling to get the vaccine.
The vaccine is believed to be safe



While it may seem like the vaccine arrived quickly, the vaccine is believed to be safe and effective, having undergone rigorous testing and not having skipped any steps. Its development included about 20 years of research and an increase of federal funding.





If you're pregnant, or want to be someday, you can still get vaccinated! Side-effects of the vaccine are found to be mild overall.





For resources about the COVID-19 vaccination for those in jail,

click here

!





That having been said, some of the minor side effects do include a fever and chills. Call us for a bail bond today, so you can undergo the process at home where you're safest and most comfortable.