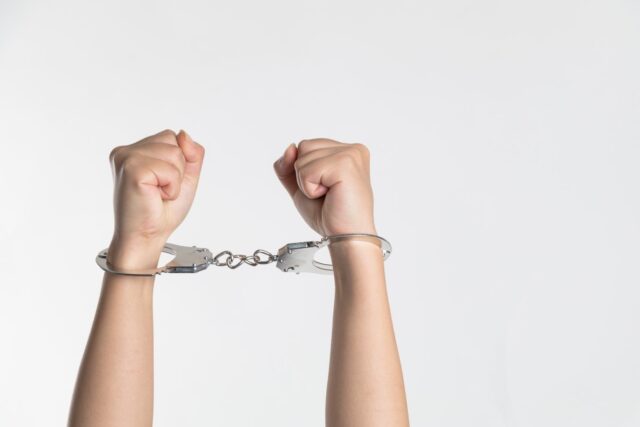 An arrest is a frustrating, stressful, and often confusing event. Your mind is racing with questions such as, what now? What does this mean for me and my future? What does this mean for my family?
Of course, your most immediate thought is likely: how can I get out of here as fast as possible? 
Generally speaking, bail bonds are the solution to this question. But what exactly does that mean? Can a bail bond be used in any situation where an arrest is made?
As with many things in the legal system, the answer is "yes and no."
After an arrest is made, the suspect is transported to the police station for "booking." This is where the police obtain basic information such as name, date of birth, address, your fingerprints, and so on. Next, the details of your case are forwarded to the prosecutor's office, who will determine what charges will be filed against you, if any.  In Minnesota, the prosecutor's office has 48 hours to file the charges after the arrest. Once the charges are filed, your case will be scheduled for within 60 days. Otherwise, you would have the opportunity to sue the state for a violation of your Sixth Amendment rights.
Of course, 60 days is still a very long time to spend in jail, especially considering you would spend this time in incarceration before your trail. This is where bail bonds come into play.  Although various crimes, or types of crimes, may have specific bail amounts associated with them, posting bail is completely separate from paying the fine, fees, and/or penalties associated with the crime for which you are charged.
Rather, posting bail is like a security deposit. Based on the seriousness of your alleged offense, the court requires that you "deposit" a certain amount in order to be released from jail until the date of your trail. Once you appear at your trail, the posted bail will be returned. If you fail to appear at your scheduled court date, you surrender the bail you've posted.
However, the amount of bail you may need to post is often prohibitively high. For a standard misdemeanor, bail can be set as high as $2,000. For a gross misdemeanor, the maximum is $6,000. It can be extremely difficult to come up with that amount of money on short notice.
That's where bail bonds come in. The price of purchasing a bail bond is set to a small percentage of the total amount of the posted bail. The bail bond agency then "assumes the risk" of the bail bond by "fronting" the money required to post bail. If you fail to make your court appearance, you'll need to sort out paying off your bail with the bail bond agency, not the court system.
We hope this clarifies the bail bond process and offers some peace of mind about your options after an arrest!
Call us at (877)-724-6520 or contact us online if you have any questions!