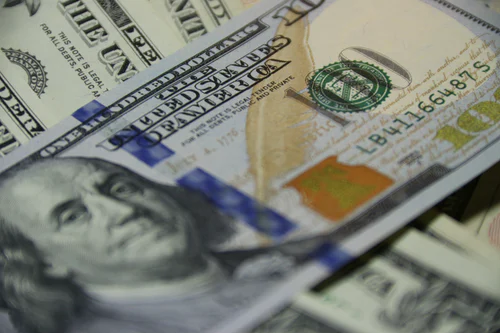 Your spouse or child's other parent gets arrested. Or maybe you're now the guardian of a child whose parent is in jail.
The situation is traumatic for your child, it's traumatic for you and it's traumatic for the other parent. With the child left in your care, you hardly have time to process the situation as you take on parenting responsibilities, not to mention being the best support you can be to the child whose life has changed. The best course of action is to pay the inmate in your life's bail. Pay it as quickly as possible, so your family can get back on track as quickly as possible. Contact us today to get the process started. In the meantime, here are some tips for coping and supporting both your child and the inmate in your life.
Be Respectful
No matter how frustrated you may be at your spouse/partner/child's parent, treat them with kindness during their incarceration. Don't hide your feelings during calls with them, but remember the hurt and shame they're already feeling in jail. Don't refuse to speak to them while they're in jail, and don't refuse to update them about their child.
When speaking to the child, always say respectful things about their other parent. Saying negative words or insults about the parent who's in jail will only hurt the child more. They're already going through so much stress and confusion with everything that is going on. It's ok, to be honest about the situation but do so in a sensitive, compassionate manner. To see our tips about how to approach incarceration to a child, read our post here.
Update the Inmate, As Well as The Child
Chances are, the child in your care's incarcerated parent is missing out on milestones. Whether this is their latest birthday, sports game, or an award at school, the parent can't be there. The child and the parent are both hurting during this time. Tell the inmate about all the events that are going on so that they can share in their child's joys from behind bars. Also, keep them updated about their child's behaviors during this time in jail. That may be their child recently helping out a neighbor, or it may be that their child is acting more depressed. Remember, the inmate in your life is still the child's parent, and they deserve to receive this kind of news.
At the same time, keep your child updated. Tell them every time the inmate in your life says to tell them they love them on a jail call. Tell your child about that silly moment their parent may have experienced during a card game, or what Mom or Dad ate for lunch that day while incarcerated. The small, meaningful updates remind your child that their parent is still a human, and after all, still mom or dad.
Encourage Communication
If it's allowed and possible, a better solution than keeping your child updated is to simply let them talk to their parent who is in jail any time you can accept a call. If you have a general idea of when the inmate in your life will call, plan ahead for topics to talk about and ask about. This will help both those children who talk for hours and those who suddenly get tongue-tied and shy. You may think your child is the former but becomes the latter when put on the spot! Jail is a big thing to come so close to at such a young age, after all. 
Encourage your child to draw a picture or write a letter to Mom or Dad in jail. This isn't just an exercise for your child — it will bring endless joy to their parent in jail! If they end up serving a longer sentence after posting bail and going through their court case, you may even send photos. Read our helpful tips on what to send to the inmate in your life here.
Be Honest
Maybe this is giving a hard answer when the inmate in your life asks how their child is doing — and the child has been struggling.

Maybe this is sitting down for that hard conversation with your child about where Mom or Dad went. No matter who you're relaying the message to, whether it's the inmate or the child, these times aren't fun for anyone. They shouldn't be sugar-coated as such.
The time that your child's parent is in jail won't be easy, and not every conversation will be, either. And that's ok. But this time of incarceration — and let's face it, uncertainty — can be productive, as well as healthy in the long run. And in the end, that's what matters. 
Again, the quickest way to get through these times is to pay the bail for the inmate in your life. Contact a bondsman you can trust, or one of our partner attorneys. We're here to get your family back to a semblance of normalcy.