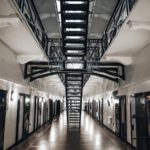 If a loved one has contacted you and requested a bail bond, chances are you're unsure of your next steps. Family members often come to us with questions, such as, "What information do I need to give the bondsman? What happens if my loved one does not appear in court? Will I get my money back?" This is the third in a series of posts regarding information you should know about the bail bond process.

In part three, we will cover the information your bail bondsman needs as well as what to expect during and after your loved one's court appearance.
What Information Should You Give the Bondsman?
Generally, you will need to ask the defendant or a representative for a few pieces of information the bail bondsman will need in order to proceed with the bond agreement.
Location of the defendant. Where is the defendant in custody? This should be as specific as possible including the city, county, state, and name of the jail.
Full name and date of birth of the defendant. You will need a legal first, middle (if any) and last name of the defendant, as well as any aliases. Be sure to ask for your loved one's full, legal name – now is not the time to be surprised by a nickname.
Booking number and charges of the defendant. Ask the defendant for his or her booking number as well as the charges against him. The bondsman will need this information and the defendant's full legal name to ensure he is contacting the jail for the correct person.
Your full name. As co-signer, you will need to provide your full name and address.
Bond amount. The defendant should be able to provide you with their full bond amount so the bondsman can inform you of the total fees you'll be paying as a percentage of bail, as well as any collateral they expect you to provide. Keep in mind that most bonds don't require collateral.
What Comes Next?


Once the paperwork is signed and the bond is posted, which can take as little as ten minutes, your loved one will be released once the jail they are housed in receives word, commonly clustered around standard release times. Your bondsman should be able to provide you with an idea of when local jails release prisoners.
After your loved one is released, they should begin complying with the terms of their release. These terms usually include agreeing not to re-offend, a general agreement to "obey all laws," and a promise to return to court to continue court proceedings. In some cases, the defendant may be ordered not to travel or violate any restraining order imposed by the court.
Will You Get Your Money Back?
If the defendant appears in court as scheduled and is found not guilty, the court will release all bail, less any court fees. However, any fees you paid to the bondsman were in exchange for his services that released the defendant from jail. Those fees will not be returned to you. If the defendant fails to appear in court, you as the cosigner will be liable for additional expenses like tracing and recovery fees, court costs, and attorney fees if legal action is necessary on the part of the bondsman.
A-Affordable Bail Bonds thanks you for reading this series on Minnesota bail bondsman basics. We work to provide Minnesota bail bondsman services near you – see our list of Minnesota and North Dakota service providers, or call us 24 hours a day, seven days a week at (877)-724-6520.