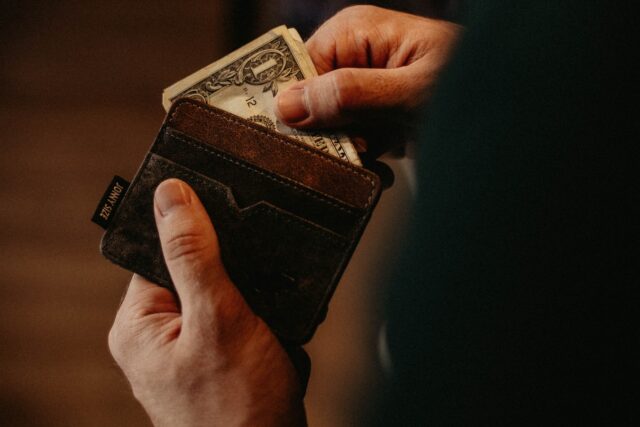 It's a fair point — getting arrested is expensive. Even if you know you have foolproof evidence that will completely clear you of all charges, you're not exempt from the standard process of arrest, booking, and being held in jail. Or perhaps the reason you committed a crime in the first place is that you were strapped for cash and felt you had no other options aside from robbery, selling drugs, or burglary.
Whatever the case, you now find yourself facing a bail amount that's likely in the ballpark of $10,000. This means that in order to secure a bail bond, you would need $1,000 — 10% of the total bail amount.
Obviously, coming up with $1,000 is easier than paying the whole $10,000 upfront…but it still might be quite a bit more than you have in your checking account.
In that case, it might be tempting to simply throw up your hands and say, "Fine! It's not worth it. I'll just sit and wait in jail until my case." Putting yourself through a few days in prison is worth a grand or two…right?
Well, before you get yourself fitted for your prison uniform, there are some important consequences of not posting bail to consider — which may cost you more in the long run.
Consider this: yes, choosing not to post any bail may save you a thousand dollars or so. But consider the money you'll lose while sitting in prison. Most people make somewhere in the range of $1,000 – $2,000 every paycheck, or about $500 – $1,000 per week. While your court date will be scheduled sooner if you remain in custody after your arrest, it may still take up to 30 days before you are able to appear before a judge. That means you could miss out on an entire month's worth of wages — which is likely more than the amount of the bail bond.
Furthermore, though different jobs may offer more or less flexibility, it's fair to say that no employer will be happy to have to cover your shifts while you're sitting in jail. Even if you are eventually acquitted of all charges, you may lose your job in the meantime. Now, you've not only lost out on the wages you could have earned while out on bail, but you'll have to start from scratch with finding a new job…with a gap in your work history that you'll have to explain to your next potential boss.
Of course, maybe you completely understand the consequences of not posting bail…but you just simply don't have the money. That's where our payment plans come in! We can work with you to set up affordable monthly payments that allow you to get back to work — usually on the same day as your arrest — without completely breaking the bank.
Long story short, although you might seem to save some cash in the short-term, choosing to not post your bail is rarely the more affordable option in the long term. Instead, work with a reputable agency like A-Affordable Bail Bond to set up a payment plan that works for you.
If you need help Contact a Bondsman Today!