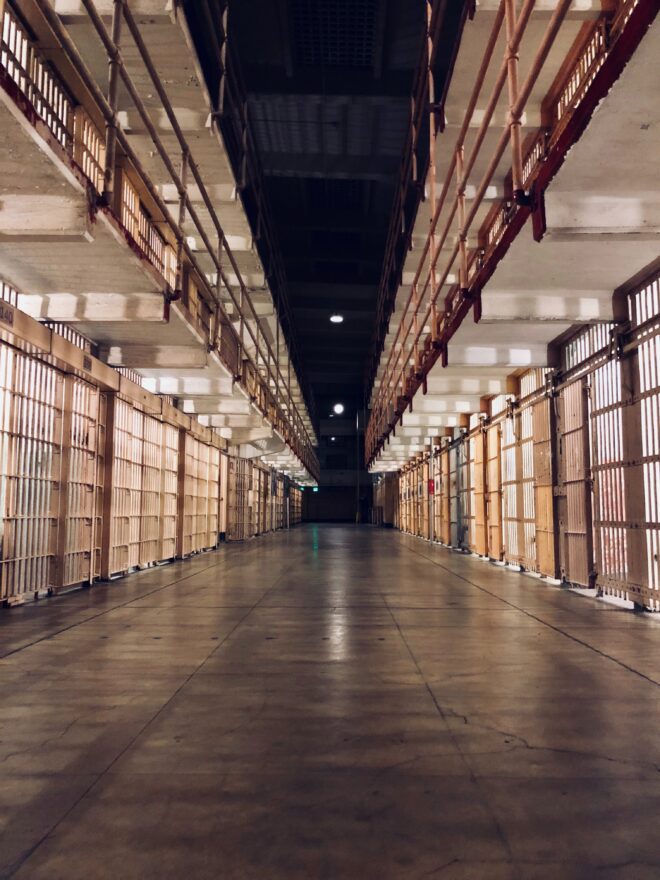 Going to jail is no one's dream, and yet for many, it becomes reality.
Whether it's your spouse, child, best friend or romantic partner, you shouldn't be ashamed of your loved one for their incarceration. This is the time to show them your love and support, and that a hopeful future — free of crime or jail — awaits. 
During incarceration, there are numerous ways to support your loved one — especially as winter and the holidays come up. And of course, if you need help shortening that time away from your loved one, reach out to us today to get your loved one a bail bond. In the meantime, here's how you can help the person you love while they're in jail.
If you can, send money
There are so many ways for an inmate to communicate with the outside world while they're in prison — via letters, via phone calls and in some jails, even via digital messaging capabilities. But how do you think an inmate receives stamps to send a letter? Or how does your loved one in jail make a phone call? 
Money is also useful to purchase snacks, toiletries, and even items like paper and pen while in jail. Of course, you'll need some useful information: The jail may require resources like your loved one's name, booking number, and how many dollars they have in their account already. You don't want to exceed their maximum balance. And don't forget to always, always take your loved one's calls from jail. If they call you and you don't have to pay for it, that means that they're calling you with their own money. You must mean a lot to them in that case.
Write and send letters
Not only is writing letters less expensive than calling, but the letters are a physical memento that last longer and that the inmate can keep.
Letters to someone who is in jail do not have to be much different than a letter to anyone else. You can share headlines if you would like, or if the national news seems too bleak to share, share your own personal goings-on. Don't forget to ask your loved one questions about their own life, as well.
Do make sure you know the jail's rules about letters. That way, none of the letters you take the time to write and send are returned to you.
Visit your loved one in person
This one can be hard. You may have to let go of your own fear of jails and that environment. But it's so important to show your loved one that you care enough to show up, literally, and give them a shining face to see from outside the walls of the jail. Did your loved one make a friend in jail? Visit them, too! Show them that they are as loved as your loved ones.
If possible, attend their court hearings
You may not be able to make every court hearing, but as your loved one's case moves through the courts, be there as a support at the important hearings. If they do plan to proceed with a bond, show them you care by being at their initial court hearing.
If they stay in jail, maybe your loved one's attorney will be making a case for a bond reduction. Maybe the inmate has decided to enter a plea of guilty to have another charge dropped. Regardless, be there and show them you care.
Don't be afraid to joke around
Yes, this is a serious, possibly traumatic experience for both you and your loved one. But have you always wanted the people around you to remind you exactly of the situation at hand when you've been through something tragic? It's not likely. 
When you visit your loved one in jail, or as you write or call them, don't be afraid to keep the subjects light. Keep their incineration at hand in mind and try not to joke about anything in too poor of taste. But don't forget that a person who is incarcerated is a person. You will find that they appreciate this!
Don't keep your  loved one's incarceration a secret
There are endless reasons for this. You shouldn't be ashamed of anyone just because they're in jail. This is someone you love, and they don't want to be a burden to you. At the same time, their incarceration is likely difficult for you, as well. The more you push it down and build up walls about the subject, the harder it will be to cope. Open up to your other loved ones about your loved one's incarceration, how it's going, and how they're doing. That way, the time that they're in jail is a time that all involved feel the support they need.