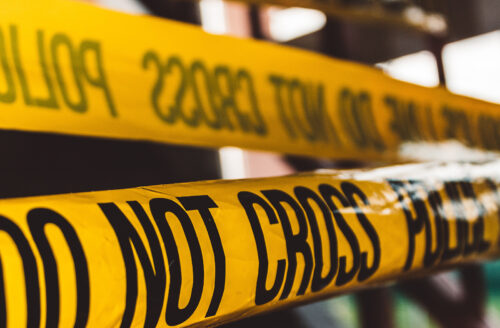 You may have heard that the summer months often demonstrate an increase in crime rates. This may seem like an urban legend or misconception at first — like the common misconception that you must wait 24 hours before you may file a missing persons report. However, it turns out that data clearly shows that most cities in the United States see an increased crime rate during June, July and August.
According to a study performed by the FBI, the average city reports a 10% increase in violent crimes during the summer. In some cities, such as Erie, Pennsylvania, crime rates increased by as much as 35% between June and August! The need for extra law enforcement is sometimes so dramatic that some tourist cities hire additional officers for the summertime. Clearly, there's something about summer that causes a noticeable increase in crime.
Why might this be? There are a few possible reasons. One interesting note about the data from the FBI study is that cities in colder climates — such as Minneapolis and New York — saw higher-than-average increases in crime rate once the weather warmed up. Cities like these tend to see major influxes of visitors and tourists in summertime. Plus, even local residents spend more time out and about to take advantage of the nicer weather. Overall, cities with typically cold climates saw crime rates increase by an average of nearly 18%.
But cities in mild or warm climates also see more crime during the summer months. So there must be other factors involved beyond tourism and cabin fever. One other reason could be that kids are out of school. Bored, unsupervised children are known to occasionally cause mischief. Reports of nuisance crimes, such as vandalism, tend to skyrocket as the weather warms.
Other reasons that crime may increase in the summer months are linked to the weather itself, as well as how we enjoy summertime. For example, families seeking a bit of relief from hot, sticky weather may leave their windows and doors open. This gives opportunistic thieves the perfect chance to snag their valuables. The same goes for vehicles — a car window, left partially ajar, might allow the lock to be jimmied open. Warm weather also corresponds with an uptick in crimes involving alcohol, drug use and other substances.
All in all, many factors may contribute to how and why crime rates increase significantly during warmer weather. What does this all mean for you? Well, it's a reminder that it's extra important to stay safe, stay smart, and avoid potentially dangerous situations. If you're a parent, get your kid involved in summer programs. Check with your local community center or parks & recreation department to see what they offer. But if things do get out of hand this summer, give us a call. We'll help you make sure you don't miss out on a single day of sunshine.
If you or a loved one is facing jail time, contact a local A-Affordable Bail Bond agent today.