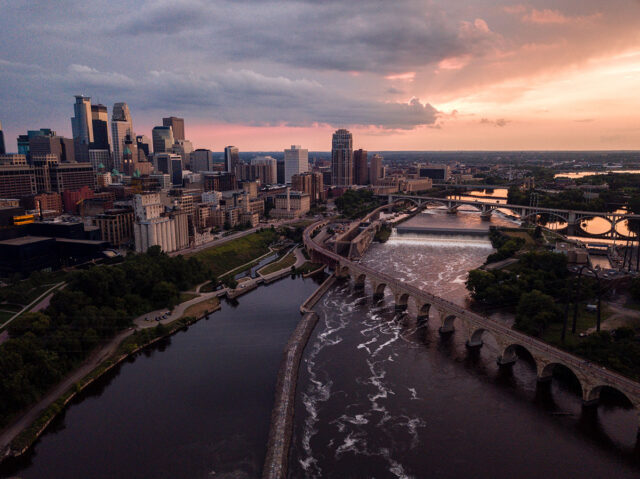 Having a felony charge on your record can cause serious frustration in your day-to-day life. The obvious and most significant downside, of course, is that a felony charge can make it much more difficult to land or keep a job — especially if that occupation requires a government-issued permit that you may no longer obtain.
Furthermore, many landlords exercise an "unofficial" ban on renting to felons; while they cannot legally enforce such a ban as a matter of policy, they still have the right to refuse to rent a room based on the results of a background check. As such, even once you've served your sentence, you still might feel like your personal freedom is still limited.
However, in the state of Minnesota, you have the opportunity to "expunge" your felony charge from your record. When a conviction is "expunged," it means that it no longer appears on public records such as background checks. Of course, government entities can still see and access the details of your felony charges for certain purposes.
It is important to understand that not all felony charges are eligible to be expunged. Minnesota statute 609A.02 outlines which kinds of charges may be eligible for expungement:
some first-time drug possession offenses resolved under certain laws;

offenses committed by juveniles who were prosecuted in adult criminal court;

cases that were resolved in your favor (for example, you were found not guilty or the case was dismissed); and

some offenses with convictions (for example, you pleaded guilty or were found guilty).

Additionally, you may not have been convicted of ANY crime in the five years since the conclusion of your sentence.
If your felony charges do fall under these categories, what's the next step?
The first step is to fill out and submit the various forms associated with your criminal expungement request. These forms are available online, otherwise, you can buy a pre-printed packet of forms at your local courthouse. (You will likely need your criminal case history as well, so be sure to pick that up during your visit to the courthouse.)
Once you have submitted the request to the courts, this request will be distributed to the various agencies who may have a record of your criminal case. As your request is reviewed, the court may request additional paperwork or documentation. Finally, you will be required to attend a court hearing, at which time you will have an opportunity to officially present your case for expungement to the judge. This hearing is similar to a criminal trial or a parole hearing, in that evidence for and/or against your case for expungement will be presented. For example, the agencies who may have a record of your criminal case may present an objection to your request to the judge. All in all, the expungement process usually takes at least 6 months.
For more assistance in expunging your felony record, we recommend you contact a lawyer in your area to review your request and ensure you provide the appropriate information.