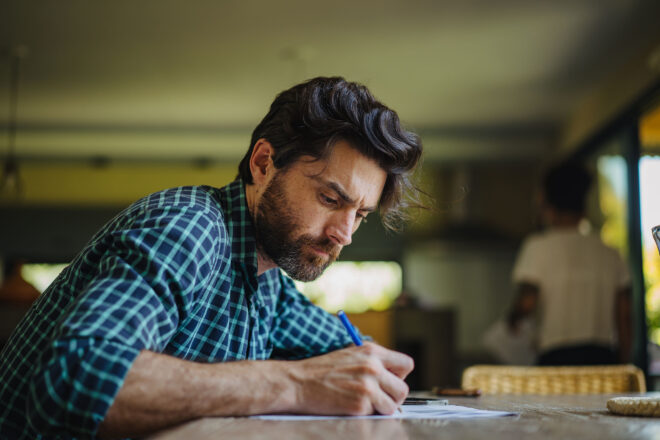 If someone you love is in jail this holiday season, chances are, you're both struggling. 
Your loved one in jail just wants their freedom. Which means you just want the joy of seeing your loved one around the Christmas tree or at the dinner table this year.
The good news is that there is no shortage of ways to show your loved one in jail that you care. And because it's the holiday season, why not make your measures of caring extra special? Of course, the best way to do that is by getting a bail bond so your loved one can be around the Christmas tree. Contact us today if that's an option!
But if that isn't an option, we have some tips to make sure that you spread that holiday cheer to the walls of your loved one's jail cell. The only trick is making sure any correspondence or gifts reach the inmate you love. Here's what to do, and what not to do, so you and the inmate in your life have as good of a holiday as can be expected.
Do Write a meaningful letter. Jail letters are a testament to time and care. But around the holidays, make an extra point to write not just frequently, but thoughtfully. Tell your loved one your holiday plans, what the extended family is up to if they'll be around, and even bring up joyous past memories that will make them smile in their jail cell. 
Do know exactly where you're addressing any jail correspondence As soon as possible, make sure you know exactly where to address your letter to your inmate loved one. This includes their inmate number. Also, find out exactly what you can include in an envelope. Usually, photographs and newspaper clippings are accepted. Other items, such as stamps to send a letter back to you, may not be. If an item that isn't accepted is included in the envelope? It may not get delivered to the inmate.
Do include your name and address, not only in the return address section of the envelope but on the letter, itself. 
Don't include any card, notepad, or anything else that contains glitter. We know, we're telling you how to make the holidays a little extra special but excluding glitter. Again, it's all about making sure whatever you send reaches the person you love.
Don't write on scented stationary. Factors as small as this may prevent your correspondence from reaching your loved one in jail. 
Don't write anything negative about prison officials, sexual content, or violent content. There's a chance the prison officials, themselves, will open the letters. Again, this is all about making sure the letters get delivered.
Do purchase books as a Christmas gift, but ask the established bookstore to mail your gift on your behalf and do include the receipt inside. This establishes legitimacy. While it's not guaranteed that all bookstores will send the book of your choice, according to advocate Sister Helen Prejean, Barnes and Noble are known to do this. 
Don't send hardcover or ring-bound books — these could be seen by the jail or used by inmates, as weapons. 
Don't send books via Amazon — Prejean reports that due to Amazon not including receipts inside as often, books often get sent back. 
Do pad their commissary money and include some extra holiday cheer. That's that many extra snacks, pairs of socks, or extra phone calls!
Do send photos. Keep it at 4X6 for the largest size, print your loved one's name and inmate number on the back and find out the maximum number of photos you can include in one letter.
From all of us at A-Affordable Bail Bonds, have a safe and happy holiday! We look forward to helping you or loved ones obtain freedom any way that they can this holiday season and throughout 2021.